Family Orientation Program
Our Family Orientation Program is a free program designed for parents and family members of new students. The Family Orientation Program runs simultaneously with our New Student Orientation Program. All sessions offered during Family Orientation are designed to give parents and family members information and tools to help their students be academically successful.
Spring Semester (January Family Orientation)
The Family Orientation Program for spring semester will take place on Thursday, January 2nd. Please note that the corresponding student orientation takes place over the course of two days, January 2-3**.
TRAVEL, PARKING, AND LOCATION INFORMATION
Information regarding travel to MSU and local accommodations can be found here.
Parking for orientation is available in designated visitor lots for free on January 2nd and 3rd only. For residence hall move in, drop off and parking information will be provided to students by Live On.
On Thursday, January 2nd New Student Orientation will be held in two locations. Students and families are assigned a location based on their spring semester housing arrangements:
Wells Hall (B-Wing): Brody Neighborhood, South Neighborhood and off-campus students & families. We recommend Lot 79 for visitor parking closest to Wells Hall
Business College Complex: East Neighborhood, North Neighborhood and RiverTrail Neighborhood students & families. We recommend Ramp 1 or Ramp 3 for visitor parking closest to the Business College Complex
Sample Program Schedule*
Thursday 12 pm – 2pm
Residence Hall move in for students
Thursday 2pm – 5pm
Orientation Check In
Introduction to MSU Services & Resources
Q&A Opportunities
Thursday 5pm – 7pm
Optional dinner for Students & Families (with complimentary move-in pass) – The Vista at Shaw Dining Hall
*Please note that in the unlikely event of a university closure due to inclement weather on January 2nd and/or 3rd, registered students and families will receive an email message with program updates and more information would be available on this page.
**There are no parent/family sessions offered on Friday.
Sign Up for Family Orientation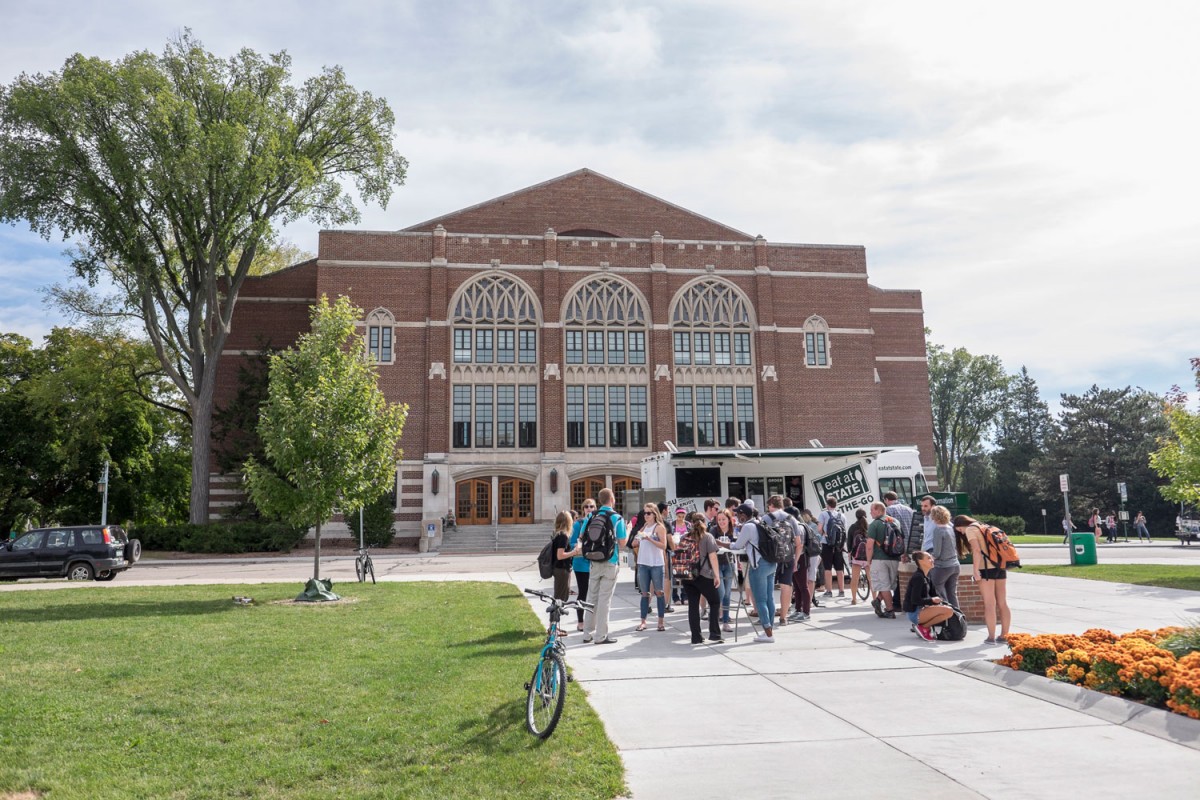 Were you not able to attend one of our summer Family Orientation Programs? Were you in attendance and want to review the information covered? Check out the links below to view any videos or presentations that were covered by our campus partners!
2019 NSO Family Resource Guide
Academic Programs and Academic Success
Capital Area Transport Authority (CATA) Bus Information
Health, Wellness, and Safety – Caring for Your Student
Prevention, Outreach and Education
Residential and Hospitality Services
Families attending Orientation – are you looking for some fun things to do in the Lansing area while you are on campus and during your down time? Check out the Lansing CVB website for information and fun things to do!